Cocooned in the Club's private atmosphere of bonhomie and camaraderie are the Chambers – the perfect place for a private retreat without having to leave urban comforts, as well as having access to Club facilities!
It offers you a formal reception along with room service attendants, who make it their priority to ensure that you have an enjoyable stay.
14 luxurious double rooms and 2 royal suites are on offer at very attractive tariffs. These are all well appointed and elegantly furnished to suit the most demanding traveller. 24/7 Internet connectivity is also available.
A special Buffet Breakfast is part of the deal.
Other amenities include room service, a mini fridge, complimentary high speed internet connectivity, a safe deposit locker, tea / coffee maker and satellite TV channels, among others.
Check-in: 1400 hrs
Check-out: 1200 hrs
Mobile: +91 9035173831
Email: chambers@catholiclub.com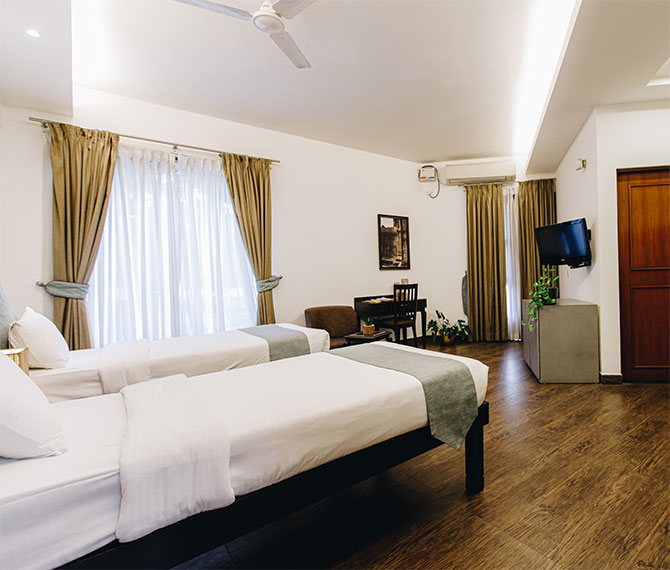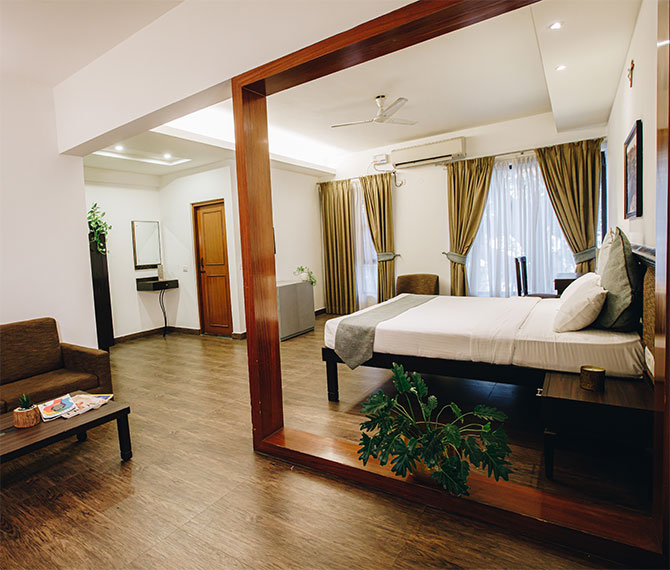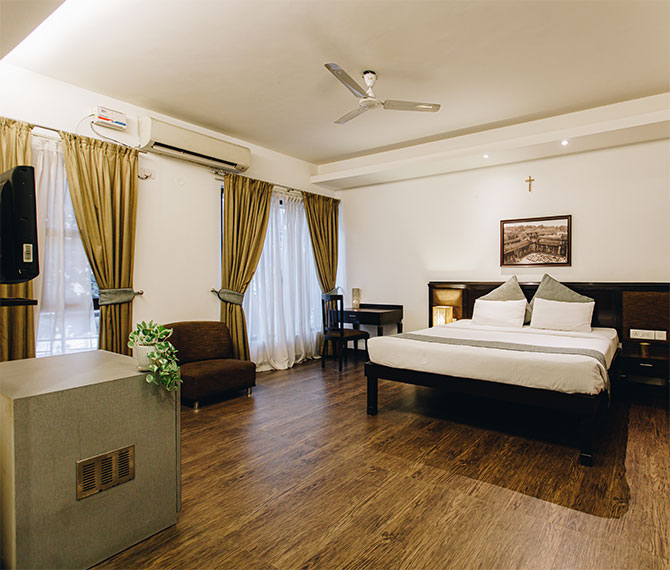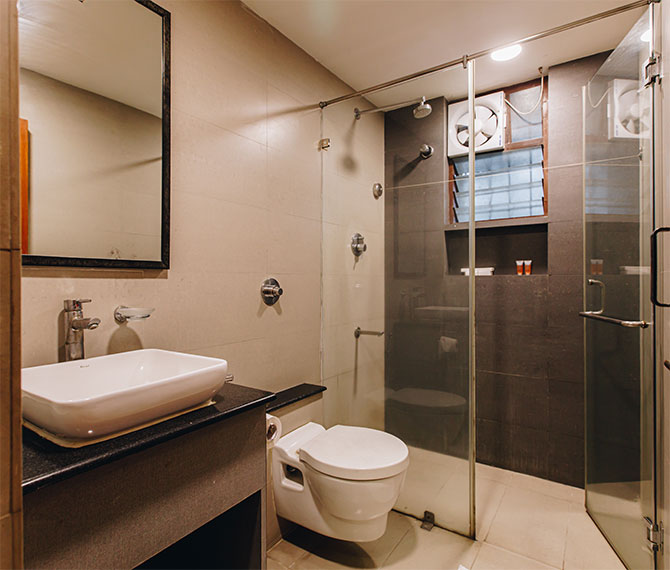 Revised Tariffs* - 1st Nov. 2023 to 31 Jan. 2024
Deluxe Room
Rate
Tax
Total
Member
Rs. 2420.00
Rs. 290.00
Rs. 2710.00
Member's Guest
Rs. 4520.00
Rs. 542.00
Rs. 5062.00
Affiliated Club Member
Rs. 4520.00
Rs. 542.00
Rs. 5062.00
Suite
Rate
Tax
Total
Member
Rs. 2970.00
Rs. 356.00
Rs. 3326.00
Member's Guest
Rs. 5810.00
Rs. 697.00
Rs. 6507.00
Affiliated Club Member
Rs. 5810.00
Rs. 697.00
Rs. 6507.00
*Taxes extra